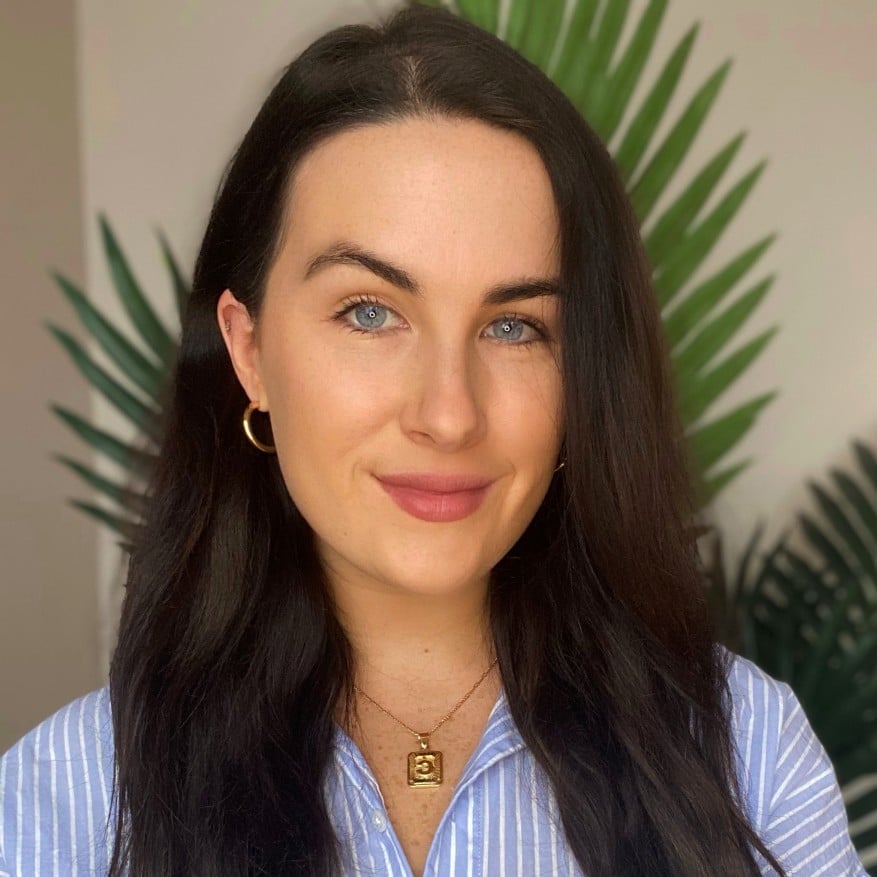 Courtney is a psychotherapist at Wildflower Center for Emotional Health. She earned her Master's Degree from Northwestern University in Clinical Mental Health Counseling. Courtney holds certifications in Mindfulness-Based Cognitive Therapy, Integrative Medicine (Nutrition) for Mental Health Clinicians, and Clinical Trauma Practitioner Training. Her clinical experience includes working with adults and adolescents facing anxiety, depression, personality disorders, mood disorders, post traumatic stress disorder, grief, and life transitions. Read Courtney's full bio here.
What inspired you to pursue a career as a psychotherapist?
I have always been genuinely curious about people and the culmination of experiences that makes someone who they are. It was while working as a teacher in the Chicago public schools that I decided to turn this curiosity into a career. During this job I learned how crucial our mental health is to our overall wellbeing. As a teacher experiencing burnout and working with children experiencing traumatic life events, I found myself researching ways in which I could promote the wellbeing of both myself and my students. Through this experience I discovered the transformative power of self care, support systems, and coping skills and knew that working in a field where I could help other people access these tools was meant for me.
As a psychotherapist, what part of your job is most satisfying?
The most satisfying part of being a psychotherapist is being able to share people's journey with them. Everyone has such a unique story and personality and getting to know each and every person is so special to me. I also love being there the moment people realize they had the power to create positive change within themselves all along.
How would you describe your therapeutic approach?
I would describe my therapeutic approach as collaborative, conversational, and holistic! I like to tailor sessions to meet the needs of the individual I am working with, which requires open communication and collaboration to find what works and what doesn't. I also believe in taking a look at the full picture to see how things are interconnected within one's mind, body, and spirit.
Why do you believe that psychotherapy can help?
Psychotherapy allows a safe space for people to process and discuss things going on in both their internal and external world. As a therapist, I am able to help facilitate conversation, provide psychoeducation, and teach coping skills so that people can work towards their goals and relieve any symptoms they may be experiencing.
What are some of your specialties and what drew you to them?
I specialize in mind-body connection, nervous system regulation, and how lifestyle choices, such as nutrition and movement, can impact our mental health. I was drawn to these specialties because I have experienced firsthand the healing powers that they have. I work with adults and adolescents who have experienced anxiety, depression, trauma, mood disorders, and life transitions. My sessions draw on evidence-based insights from Acceptance and Commitment Theory, Dialectical Behavior Therapy, Solutions-focused Therapy, and neuroscience.
What is one thing about psychotherapy you wish everyone knew?
"A comfort zone is a beautiful place but nothing ever grows there." Therapy can require you to step outside of your comfort zone and face things you may have been avoiding, but with each uncomfortable moment you are growing and moving closer to the person you want to be.
What is your motto or personal mantra?
My personal motto is "You can't stop the waves of life, but you can learn to surf." There are many things in life we can't control but we can control how we respond to the things that happen. This mantra reminds me of the power we hold within us.
What are your favorite self-care activities?
My favorite self care activities are getting together with loved ones, cooking, working out, being in nature, listening to sound bath meditations, and taking long walks with my dachshund.