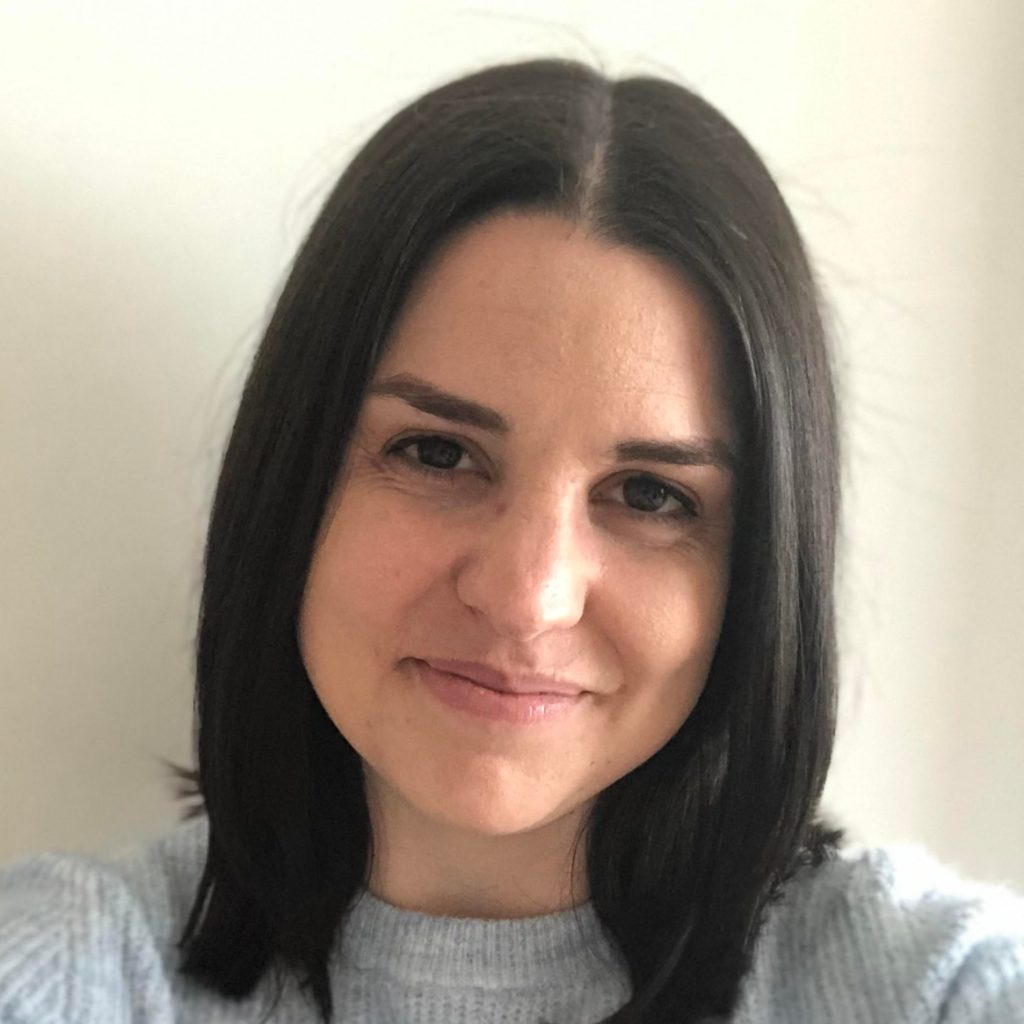 Emma is a psychotherapist and outreach manager at Wildflower. She earned her Master's degree in Counseling Psychology from The Chicago School of Professional Psychology and her Bachelor's degree in Media, Culture, and Communication from New York University.  Emma has experience working with complex trauma, identity and confidence issues, mood and anxiety disorders, eating disorders, and body image challenges. Read Emma's full bio here.
What inspired you to pursue a career as a psychotherapist?
Many things! Throughout my life, I have often naturally been placed in or sought roles that required counseling skills such as active listening and empathy, including being an oldest sibling, a volunteer with children with chronic illness and adults with intellectual disabilities, a residential assistant in college, the list goes on. Ultimately, it was my own work in therapy that showed me how powerful and life-altering therapy can be for someone. I am a career changer so I took a leap of faith to pursue this career and I have not looked back since. I am forever grateful for my journey that brought me where I am today.
As a psychotherapist, what part of your job is most satisfying?
There are many things that are satisfying about my job. One of the most satisfying parts of my job is the little discoveries and growth moments that clients experience throughout their therapy journey. Equally satisfying is when we have an emotional moment together in session. While it may not feel great in the moment, that is movement towards feeling better. Clients will often hear me say that getting better is not a linear process – it can often feel like a very bumpy roller coaster – and that is OK! It is your journey and ultimately you are the expert on that journey. Helping clients to build trust within themselves is another satisfying part of the job.
How would you describe your therapeutic approach?
If I could use only three words I would say approachable, empowering, and real (like my last name!). Each session I strive to take a collaborative approach where we work together to process what is bringing you to therapy and what is coming up each week. I view us as a team – working together to better understand you. All of my clients are strong and resilient and it is important for clients to acknowledge that. I bring awareness to this by incorporating my client's strengths throughout sessions and exploring how we can use them to overcome obstacles. Lastly, I am a real, imperfect person, so I will acknowledge that in our work together, laugh at myself, own my mistakes, and when appropriate, share a bit about myself in session.
Why do you believe that psychotherapy can help?
I believe we all have an inherent ability to heal, we just need the right tools in order to do so. Therapy can be a great place to explore what tools you have inside of you and learn ways to harness and build upon them.
What are some of your specialties and what drew you to them?
Complex, relational trauma is one of the areas I am most interested in. Complex trauma refers to exposure to multiple, often interpersonal, traumas during childhood such as physical, emotional, sexual abuse and neglect, living with a caregiver who experiences mental health or substance abuse challenges, or intimate partner violence in adulthood, among many other things. Trauma responses are so pervasive – so much so that it literally lives in the body. I am particularly interested in the mind/body connection of trauma and ways to heal, as well as the trauma's impact on relationships throughout the lifespan. Therapy can be a powerful tool to help create a sense of safety and provide a corrective relational experience for the survivor.
In addition to trauma, I am interested in working with individuals experiencing identity and self-confidence issues, particularly around the pervasiveness of societal messages about gender identity, sexual orientation, race, socioeconomic status and more, and how those messages impact mental health. Mood and anxiety disorders and eating disorders/body image challenges are also an area of focus for me, again because of the mind-body connection and the role of societal messages in their development.
What is one thing about psychotherapy you wish everyone knew?
I wish everyone knew it's not as scary as you may think. Yes, there may be some jitters in the beginning, especially not knowing what it will look like, and that's normal. Therapy is an amazing way for you to show yourself some love, dedication, and appreciation. When I was experiencing a challenging time, a colleague of mine said to me, "trust the process." At the time it was hard to hear, and the process was bumpy, but I ended up where I needed to be at the end. I think this is the perfect way to refer to the therapy – it is not always easy, but it is going to be alright. Trust the process.
What is your motto or personal mantra?
It's OK to not be OK. I first learned of this phrase from Hope for the Day, a Chicago-based non-profit movement for proactive suicide prevention. One of their main objectives is to reduce the stigma around mental health challenges. Many of us have probably heard "get over it," or "you shouldn't be upset about this," or any other phrase that invalidates us for having real feelings. I believe it is important to remember that you can have your feelings, you should feel them, and they are valid, and sometimes it's OK not to be OK.
What are your favorite self-care activities?
Therapy, mindful walks with my rescue dog, Coco, reading a good book (I recently finished Educated and was very moved by it), listening to music and singing and dancing along, moving my body, talking to a friend, catching up with a colleague, watching a funny show like Parks and Recreation, and spending time with my partner.