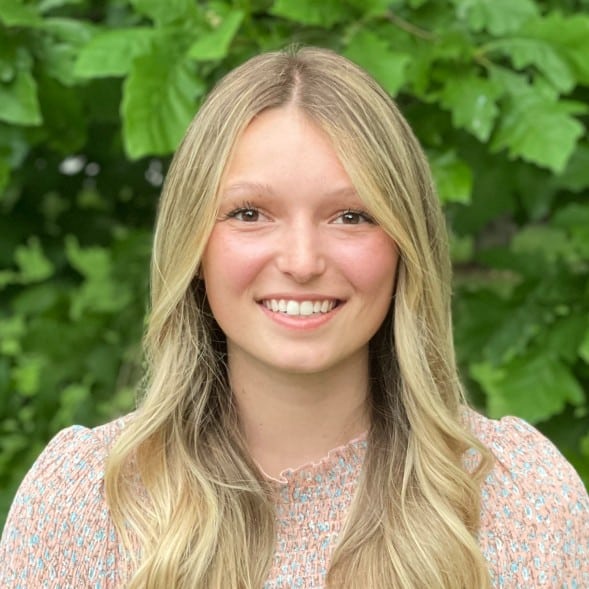 Jessica is an advanced clinical social work intern at Wildflower. She brings to Wildflower a wealth of clinical training and professional experience. She earned her Bachelor's degree at the University of Michigan and is currently pursuing her Master's degree in Clinical Social Work from the University of Chicago Crown Family School of Social Work, Policy, and Practice. Jessica's professional expertise includes training as a doula and a yoga teacher. You can read Jessica's full bio here. 
What inspired you to pursue a career as a psychotherapist?
It has always brought me great joy to connect with others. On my path to discovering how this would play a role in determining my career, I was introduced to the world of reproductive justice. As I learned more within this space, I found that each statistic and story could be applied to a different member of my family. This made it personal, and yet I knew they were far from the only ones experiencing struggles in pregnancy and early parenthood. To continue learning more, I decided to take a training to become a doula. It just so happened that the training took place at a mental health center dedicated to helping families in their transition to parenthood. I had never seen anything like this before, and it finally felt like all of the puzzle pieces fit into place. I knew I wanted to be able to support others just like the therapists did at this center, whether that be in a person's transition to parenthood, navigating relationships, or anything else in life.
As a psychotherapist, what part of your job is most satisfying?
I believe therapy not only helps you, but also those around you. As human beings, we seek connection and inherently have an impact on so many lives around us. It is immensely rewarding to not only empower someone to grow to become the version of themselves they hope to be, but also see the positive impact on their relationships and those around them.
How would you describe your therapeutic approach?
I believe in the power of helping people feel seen and heard. I aim to help people process their past while getting in contact with what they want their life to be about, who they want to be, and then how to make that their reality. I take a collaborative approach to psychotherapy that centers you as the expert. While I can guide you through this journey and plant seeds for growth along the way, you ultimately have the power to shape and transform your life.
Why do you believe that psychotherapy can help?
I would never expect someone to buy chocolate from me if I didn't love it, let alone wasn't willing to eat that chocolate myself. In short, I have personally seen the positive impact therapy has made on me and my life. I believe that we each have the power to grow and will likely be many different versions of ourselves throughout our lifetime. Therapy provides a dedicated, thoughtful space for that growth to shape who you want to be through each stage of life.
What are some of your specialties and what drew you to them?
I am drawn to working with people dealing with perinatal, relationship, family, and parenting issues. From witnessing members of my own family struggle with this, along with my work as a doula and childbirth educator, I am passionate about understanding how interconnected and impactful these areas of life can be for a person and their loved ones.
What is one thing about psychotherapy you wish everyone knew?
We live in a world where most people don't normalize and open up about the struggles going on in their life. Despite this, know that you are not alone in your struggles, and many more people go to therapy than would likely admit. Therapy can help normalize that life is difficult in one way or another for most everyone while also empowering you to become more resilient in the face of those challenges.
What is your motto or personal mantra?
While I strongly believe in free will and creating the life you want, I also believe that there will be moments in life where certain things are out of your control. In those moments, I find it helpful to remember that "what will be, will be" and trust that it will all work out.
What are your favorite self-care activities?
I love walking my dog to get outside and explore the city. I also enjoy yoga and playing soccer (though I am not any good!) to connect with friends. I find creating variety in life brings me joy, whether that be trying different local restaurants or discovering somewhere new when traveling.