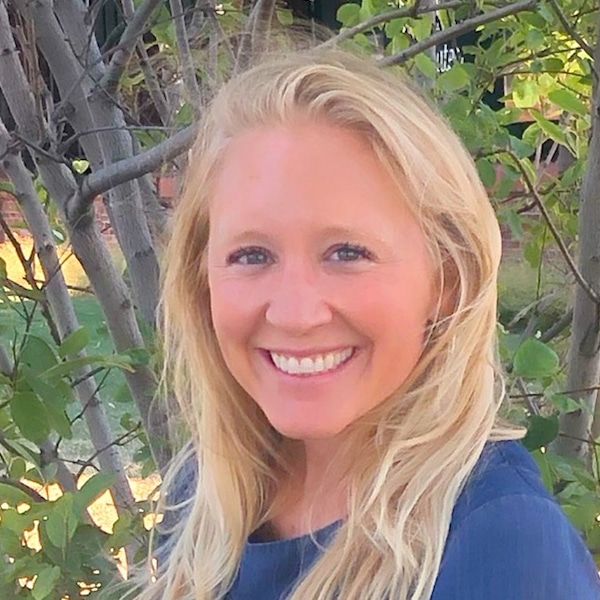 As a psychotherapist, Laurel focuses on meeting her clients where they are at, while inviting what lies beneath the surface of conscious awareness to inform the therapeutic process. Laurel's personal and professional development emphasize the healing inherent at the intersection of the mind, physical body, emotional realm, and soul. She has specialized training that includes trauma-informed bodywork, breathwork, and yoga therapy. Laurel received her undergraduate degree from the University of Notre Dame and her Master's degree in Counseling Psychology from Pacifica Graduate Institute. Read Laurel's full bio here.
What inspired you to pursue a career as a psychotherapist?
Ah. There is a long, circuitous answer to this, and a much more direct one. I am given to story and context; if you ever ask me this question in person, I will gladly provide the former. In deference to brevity, I studied and practice psychotherapy to be as intimate with life as possible. I believe there isn't a single aspect of life that therapy will not traverse, which is both remarkable and humbling.
As a psychotherapist, what part of your job is most satisfying?
There are few parts about being a psychotherapist that feel "jobby" to me. It's a deep blessing for me to be trusted, to circumambulate what is ready to shift and change with clients, and to reflect people's beauty back to themselves. I'm reminded of how baby elephants are trained to stay in place by having one of their legs chained to a small pole. The pole is substantial enough to ground a baby elephant, and ground it in place it does. As the elephant grows, however, the pole remains the same size because the elephant has been trained to accept limitations that were true only historically. So often people get snagged in startling ways; teasing apart what is not true or supportive is the work of liberation.
How would you describe your therapeutic approach?
I notice themes, track the how, as well as the what, engage with curiosity and respect, and trust the wisdom of the client. This approach generally leads to gratifying exploration, increased self-awareness, heightened embodiment, and a more balanced and empowered relationship to one's agency.
Why do you believe that psychotherapy can help?
I believe that psychotherapy can help because I have experienced it. As my brother often states, 'the difference between knowing and understanding is living." I trust the process of psychotherapy with every cell of my being; it is that powerful when you find a therapist who you resonate with and trust.
What are some of your specialties and what drew you to them?
I have a background in body-based healing and energetic practices. Because of this, I pay attention to how people's bodies respond in session. It is my intention to marry my somatic background with methodologies to regulate the nervous system. This is profound because the nervous system is what allows people to feel safe enough to connect. So often people are stuck in survival mode. Emotionally focused couples therapy is another love of mine. This approach to couples therapy works at the root level of how we attach to our primary partner. Creating security in this bond can revolutionize and revitalize a couple's entire relational experience. Some primary themes I work with are worth, power, loyalty vs. autonomy, grief, attachment, anxiety, and the balance of being yourself while being in relationship.
What is one thing about psychotherapy you wish everyone knew?
There are many theoretical approaches therapists may employ, all of which have redeeming and potentiating qualities; the biggest influence in how a person will respond to therapy is how he/she/they responds to his/her/their therapist. If you haven't found a therapist you resonate with within the first few sessions, please keep looking. It can be a slog, especially when distressed, but the benefits are well worth it.
What is your motto or personal mantra?
That type of question throws me in a funk. It reminds me of High Fidelity and Rob's Top 5 lists. I am more oriented toward the fundamental dynamism of life. What I've been reflecting on lately is how self-work prepares you to be present for and receive the beauty that comes into your life.
What are your favorite self-care activities?
I think of self-care as a practice. Some of my daily practices include journaling, meditation, strolling, connecting with loved ones, and getting meaningful movement. I also am never opposed to receiving a massage, lounging at a pool, or embarking on a journey.