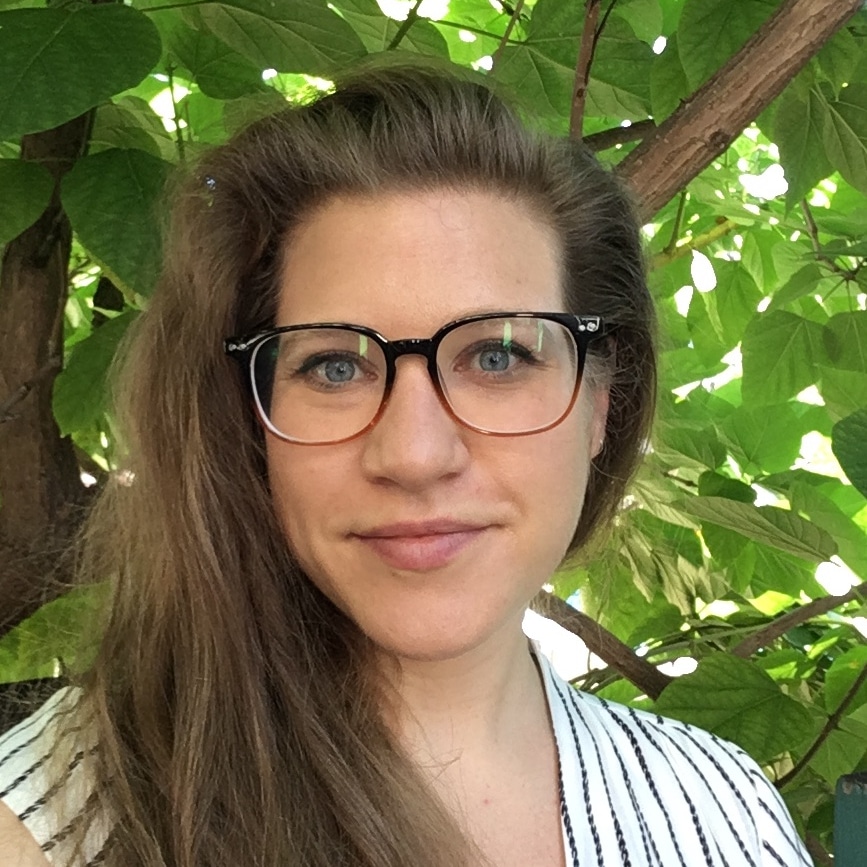 Natalie is a psychotherapist at Wildflower. Natalie's approach to psychotherapy is grounded in deep appreciation for the interconnectedness of mind, body, and spirit. She describes her orientation to clinical work as person-centered, trauma-informed, holistic, and mindfulness-based. Natalie is also a Registered Dance/Movement Therapist and a Registered Yoga Therapist. She received her Bachelor's degree in theater from Cornish College of the Arts and obtained her Master's degree in counseling psychology and dance/movement therapy from Columbia College Chicago. 
What inspired you to pursue a career as a psychotherapist?
I've been interested in psychology for as long as I can remember. Therapists, teachers, and healers of all sorts are also some of my favorite humans to interact with. I have been lucky enough to have benefitted from working with wonderful psychotherapists in my own life and found the strategies I gained in sessions for building insight, self-awareness, and meeting myself with compassion while working towards change, invaluable. I wanted to be able to offer the same to others. When I additionally discovered there was a way to bridge my interest in psychology with my dual passion for movement and studying the body, I took off running down that path.
As a psychotherapist, what part of your job is most satisfying?
Moments when I get to witness something "click" or become illuminated for a client are truly an honor. When a human in front of me is able to deepen their understanding of why a belief system, behavior or thought pattern, memory, feeling, or body sensation is showing up and make connections that foster self-compassion, acceptance, and unlock keys to making changes they want to make – I feel an incredible sense of meaning and purpose in the work.
How would you describe your therapeutic approach?
I skew towards mindfulness and body-based, compassion-focused work and am also really interested in investigating historical roots of struggles to build awareness of why we do things we do and think the things we think. I believe more awareness allows for choice. I am also a fan of exploring concrete tools and strategies that can be used outside of sessions for regulating emotions, managing anxiety, making decisions, and making behavior or thought pattern change.
Why do you believe that psychotherapy can help?
The therapy space is a unique one. It's a place where a person can explore things like thoughts, feelings, behaviors, history, and areas of difficulty with someone who can provide non-judgment, objectivity, different perspectives, and acceptance. It's a space where the focus is solely on you and what you are needing for support. There is so much research that speaks to the healing experience of being in a relationship with another human who meets us with compassion, understanding, curiosity, and non-judgment, and it's something I've heard echoed in the words of clients as well.
What are some of your specialties and what drew you to them?
I was drawn to movement and somatic therapy approaches because of my background as a dancer, theater artist, dance educator, and yoga teacher. Our bodies hold a wealth of information and are such an incredible resource and yet so many of us live disconnected from them – and often for very valid reasons. My hope is that through inviting a connection to our bodies in sessions, clients are able to feel more at home in/with themselves as a whole. Using techniques from sensorimotor psychotherapy, dance/movement therapy, yoga therapy, and other creative arts therapies can also allow for a different perspective on something that feels stuck, or out of reach by asking us to interact with it in a different way than we typically would.
What is one thing about psychotherapy you wish everyone knew?
It truly gets to be whatever you need and want it to be! There are so many different approaches to the work and we all need different supports at different times. Please don't be afraid to talk to your therapist about what works/does not work for you throughout sessions, we really do appreciate feedback and are trained in how to talk through shifts and changes that may be needed to best support your goals. The therapy space is a perfect place to practice self-advocacy and even if a therapist ultimately ends up not being the right fit at that time, we are here to support through that discovery process too.
What is your motto or personal mantra?
I like to check in with myself regularly to ask, where am I leading from right now or what am I acting out of in this moment? I had a mentor who would say "love in, love out" and I try to pair this with an idea of attempting to lead from as compassionate, balanced, and accepting of a place as I can. If I notice I am coming from a place of some other feeling like fear or anxiety, I will also try to greet myself with compassion, understanding, and curiosity about what those feelings are asking for from me. I'm additionally a big proponent of reminding myself (and those I work with) to take a deep breath or two whenever possible – it's my go-to regulation skill.
What are your favorite self-care activities?
Most forms of movement such as taking regular walks (even when the weather has been rough), yoga, and biking have been my go-tos. I also love to cook, spend time with my cat, have taken up watercoloring, and currently have what some might say are too many plants for the amount of sunny space I have.