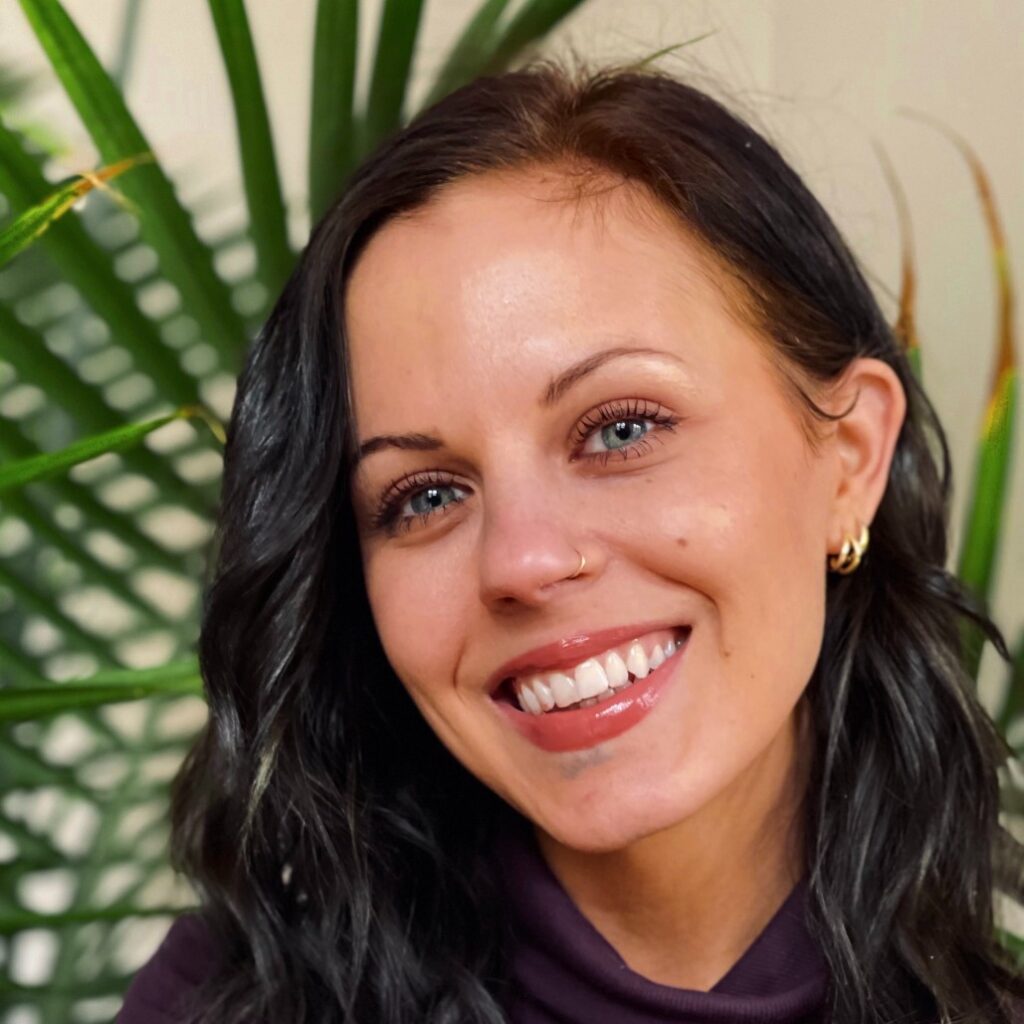 Nicole is a psychotherapist and the clinical operations manager at Wildflower. Nicole is passionate about evidence-based approaches to mental health treatment. She has received extensive training in Acceptance and Commitment Therapy, Cognitive Behavioral Therapy, and Exposure and Response Prevention. Some of her specialties include body image, eating disorders treatment, and concerns related to sexuality and intimacy. She earned her Bachelor's Degree in Psychology and Sociology at Loyola University, and her Master's Degree in Clinical Mental Health Counseling at Adler University. Read Nicole's full bio here. 
What inspired you to pursue a career as a psychotherapist?
I can't remember a time in my life that I wasn't completely invested in and passionate about authentic human connection, and psychotherapy inherently provides that. I'm also so deeply fascinated by human behavior – understanding the link between multiple factors (emotional, cognitive, situational, etc.) and human response. I knew I always wanted to support folks in having curiosity about themselves and understanding their own behavioral responses.
As a psychotherapist, what part of your job is most satisfying?
Witnessing clients come to their own "light bulb" moments is everything as a psychotherapist! To share in that joy, surprise, empowerment is beyond fulfilling.
How would you describe your therapeutic approach?
I bring myself to sessions – I really believe In being first and foremost "human" with each of my clients. I'm upfront, and straightforward. I'll bring the same transparency and authenticity that I love receiving from my clients!
Why do you believe that psychotherapy can help?
The therapeutic space holds a lot: vulnerability, hope, connection, honesty, openness, communication, trust. And within this space and all of what comes with it, it can help clients lead with more intentionality and awareness. Therapy can clients help "unlock" pieces of themselves they didn't even know they had access to.
What are some of your specialties and what drew you to them?
Eating disorder treatment, body image, and sexuality/intimacy. There is such an overlap between each of these areas – I can't imagine talking about one without also addressing the other.
What is one thing about psychotherapy you wish everyone knew?
It is not a one-size-fits-all approach. Collaboration is key – what works for one client may not work for another, and that's ok! You also don't have to be in a complete state of emotional distress to seek out therapy; you have permission at ANY point to show up for yourself in therapy.
What is your motto or personal mantra?
"Curiosity is one of the greatest secrets of happiness."
What are your favorite self-care activities?
I absolutely love traveling (when able to!) and everything about it – the culture, the food, getting outside of my comfort zone. I practice more regular self-care through baking (trying my hand at recipe development and some are turning about better than others), hiking and anything outdoors, and surrounding myself with people that energize me. Connection is huge for me!