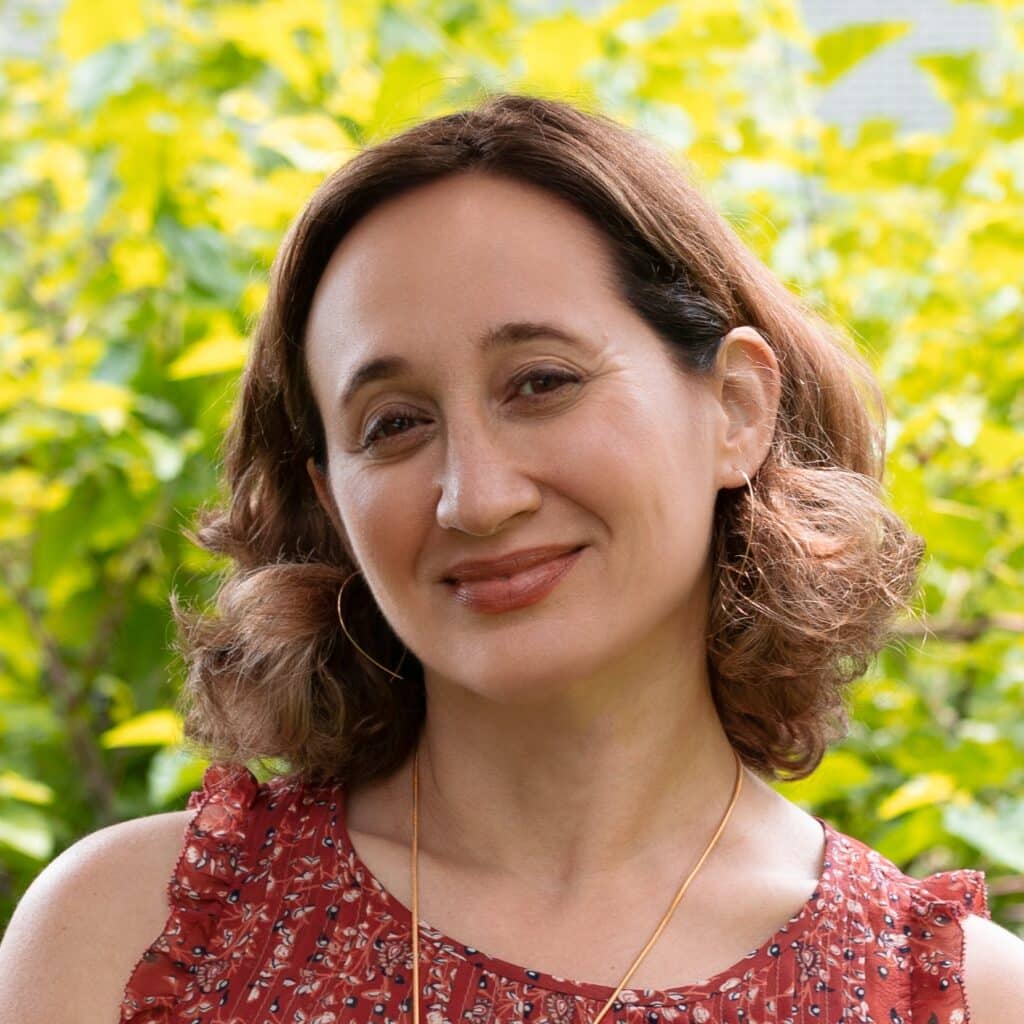 Sara is a psychotherapist at Wildflower. Her clinical interests include sexuality and relationship issues, perinatal mood and anxiety disorders, grief and loss, life transitions, and gender dysphoria. Her therapeutic approach is rooted in modalities that focus on how a client is living, what is keeping them stuck, and ways to increase one's sense of vitality and purpose. Sara obtained her bachelor's degree from Tufts University and her master's in clinical social work from the University of Chicago. Read Sara's full bio here.
What inspired you to pursue a career as a psychotherapist?
I was inspired by personal experience. Years ago, I experienced an unexpected and devastating loss. I worked with an incredible psychotherapist who helped me heal. I later made a mid-career change and became a psychotherapist, in part, to be that person for others.
As a psychotherapist, what part of your job is most satisfying?
As a writer and a former newspaper reporter. I've always been drawn to the stories we tell ourselves. I find it deeply rewarding when I can help a client reframe a narrative that no longer serves them and support them as they clarify their own sense of purpose.
How would you describe your therapeutic approach?
My approach is relational and collaborative. I draw from evidence-based therapy methods including Acceptance and Commitment Therapy and Compassion-Focused Therapy, modalities that often inspire greater psychological flexibility and profound self-kindness. I sometimes incorporate mindfulness meditation in sessions as a way to help people understand their thought patterns and move toward living in the present moment.
Why do you believe that psychotherapy can help?
So many of us walk around with deeply self-critical thoughts or engage in self-defeating behaviors. Entering into a non judgemental and affirming therapeutic space to explore one's feelings, behaviors, and goals can be transformational — there is real power in better understanding, and appreciating, your authentic self.
What are some of your specialties and what drew you to them?
Couples work is one of my cherished specialities. There is often so much room for growth. Conflict is a natural part of any relationship, but if you and your partner have clashing communication and conflict styles, it's likely that your fights leave one or both of you feeling defeated, invalidated or defensive. I focus on giving clients the tools to help them repair and restore their emotional connection and become more loving partners. Few of us learned these skills growing up.
What is one thing about psychotherapy you wish everyone knew?
The idea of pouring out your heart to someone you've recently met certainly sounds intimidating and pressure-filled. In reality, therapy moves at the pace a client is comfortable moving. Just as importantly, it's perfectly ok to switch therapists if you are not feeling a connection and/or sense that their therapeutic style isn't a good fit.
What is your motto or personal mantra?
Trust your gut. Maya Angelou famously said, "when someone shows you who they are, believe them the first time."
What are your favorite self-care activities?
I prioritize working out. I try to mix it up — I take HIIT classes, practice yoga, play tennis, and work with free weights. I also find animals restorative. We have a sweet mixed-breed dog who resembles a baby black bear and a feisty house cat — the pair sometimes show up during remote, telehealth sessions when I work from my home office.