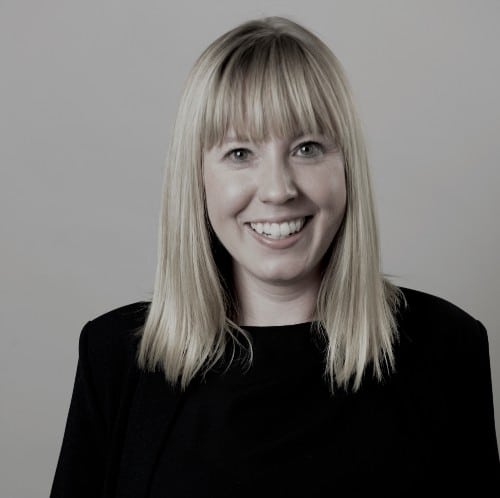 Sarah is a psychotherapist at Wildflower. She obtained her Bachelor's degree in Psychology from the University of Illinois Urbana-Champaign and her Master's degree in Clinical Psychology, with a focus on international trauma and disaster, from the University of Denver. Sarah has extensive training and experience in working with trauma survivors, mood and anxiety disorders, and issues that result from life transitions. Sarah's full bio can be found here. 
What inspired you to pursue a career as a psychotherapist?
Personal history and an interest in the human experience inspired me to pursue a career as a psychotherapist. I love being able to do work that contributes to healing, change, insight, self-acceptance, resolution of emotional distress, growth, and connection.
As a psychotherapist, what part of your job is most satisfying?
One of the most satisfying parts of my job is experiencing the courage and strength of my clients. Each client demonstrates these qualities simply by showing up for a session. Another truly satisfying aspect of this work is bearing witness to a client recognizing a strength that they didn't know that they had.
How would you describe your therapeutic approach?
My therapeutic approach is warm, encouraging, and compassionate, yet interactive and sometimes direct.
Why do you believe that psychotherapy can help?
I believe that a collaborative and trusting relationship is the foundation of effective therapy. I believe psychotherapy can provide a space where clients feel accepted, safe, and supported to explore any and all aspects of themselves and their lives. Through this journey of exploration, clients can achieve personal growth, gain and hone new perspectives and skills, and arrive at a greater sense of self-awareness, self-compassion, and self-acceptance. I believe that psychotherapy can help people to live a fulfilling life that aligns with their true, authentic self.
What are some of your specialties and what drew you to them?
One of my current areas of interest is working with clients who have grown up with a parent or primary caregiver who was emotionally unavailable and assisting clients in understanding what that means and processing how that may have impacted them. One of the aspects of being a part of Wildflower that I value the most is the opportunity for continuous learning and professional development. This enables me to work with a wide variety of clients.
What is one thing about psychotherapy you wish everyone knew?
I think the best way for me to answer this question is with this quote from the book Maybe You Should Talk to Somebody. In it, Lori Gottlieb writes, "A supervisor once likened doing psychotherapy to undergoing physical therapy. It can be difficult and cause pain, and your condition can worsen before it improves, but if you go consistently and work hard when you're there, you'll get the kinks out and function so much better."
What is your motto or personal mantra?
I'm not a writer, so I am often inspired by how eloquently others can write exactly how I feel or think. I love this quote:
"There's no 'right' path to take. You just have to trust yourself to follow your interests and live authentically, and know that the layers you create in yourself will not get in the way. They'll build on one another, and that complexity is the thing that will, above all, make you stand out." Emily Smith
What are your favorite self-care activities?
Sleep, laughter, a good conversation over a hot cup of coffee or a glass of wine, meditation, and spending time with my favorite people.