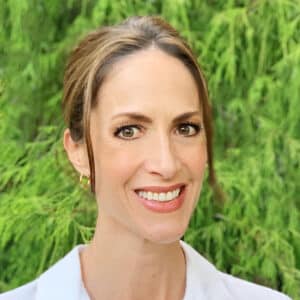 What inspired you to pursue a career as a psychotherapist?
I wish I could provide a more specific, inspiring answer to this. I guess I suspected that being a psychotherapist would fulfill a general hope to engage in work that not only felt meaningful day-to-day but also helped make meaning of my own personal journey — times full of joy, challenges, and total mysteries. This has certainly been true. Earlier in life I worked in the art world, investment banking, retail, hospitality, and even tried (not too successfully) running a little business from home, all to various degrees of personal satisfaction. Surprisingly, those earlier jobs continue to serve me well now while in a very different line of work and so in hindsight I can appreciate the importance of those experiences. But this role guarantees human connection on a daily basis like no other can and is a better use of my natural strengths.
As a psychotherapist, what part of your job is most satisfying?
I am so gratified by the opportunity for constant learning that being a psychotherapist affords. Clients teach me so much, especially about our beautiful complexities, resilience, and varied strengths. No two people manage a shared problem in the same way, which fascinates, challenges, and inspires me to expand my own way of thinking. What is more, because the world is always changing, bringing new issues or realities to light that demand we adapt in response, clinicians must continually build their knowledge and skills sets. For me, it is exciting to always have opportunities to gain more knowledge through additional trainings and education that can help me better support clients.
How would you describe your therapeutic approach?
It is important that clients feel their needs and goals are the driving force in our collaborative work together. So much of what brings people to therapy is feeling their lives are out of control and I do not think feeling they have no voice in directing the focus of their care is likely to be very helpful. This means really listening and making sure clients feel heard, understood, and respected. The specific interventions, of course, depend on what the client brings to the table, so to speak, and flexibility on my part is the best way to honor one's unique individuality and circumstances. But I do consistently rely on cognitive-behavior based and humanistic approaches, always with a strengths-based perspective. I often feel that explaining why certain strategies tend to work not only increases clients' willingness to embrace them but also promotes a sense of empowerment and hope.
Why do you believe that psychotherapy can help?
I have seen many people transform their lives or heal through therapy. Whether in need of support to manage grief, chronic depression, anxiety, trauma, or struggles within a relationship, and regardless of having dealt with an issue throughout life, at a particular life stage, or based on one specific event, that willingness to trust the right clinician during a vulnerable time resulted in positive change. We thrive on human connection, and given that life is hard, it will at times be during tough times. Sometimes, though, those we love most and who most love us, are not best equipped to support us when we need it the most. In fact, it is that deep emotion that might get in the way. Psychotherapy provides what might be thought of as "neutral territory" where our most difficult experiences and emotions can be explored from a place of curiosity and a sense of safety that better allows growth, restoration, and problem-solving.
What are some of your specialties and what drew you to them?
I have specialized training in substance use. I was motivated to study issues related to drug and alcohol use simply because I do not know many people who have not in some way, to some degree, been impacted by them. Drinking or using drugs is often a way people cope with underlying mental health issues and being able to assess whether and/or how they might be a part of a client's life can often be helpful to the issue that motivated their engagement with therapy. I also have experience working in a primary care setting which helped me develop skills to assess and link physical and emotional health. This can be particular helpful with issues related to stress, chronic pain, alcohol or drug dependence, infertility, ADHD, and anxiety or depression related disorders. It also gave me a strong working knowledge around psychotropic medications, like anti-depressants, for example. I also have certified training in interpersonal violence (IPV), often referred to as domestic violence (DV), and trauma-informed care.
What is one thing about psychotherapy you wish everyone knew?
I wish more people understood that being in psychotherapy is not about something being "wrong with you." So many people miss out on the opportunities embedded within psychotherapy for fear it signifies or even proves something faulty with or about them. Therapy is about supporting people to work through or address problems, not label them as problems. It is a process that can ultimately help you see and learn how to use what you already have within you, to create healthy change.
What is your motto or personal mantra?
You pain could become your superpower.
Direction over destination.
What are your favorite self-care activities?
I love reading historical fiction and letter writing. And nothing rejuvenates me like belting out every single lyric to my all-time favorite songs- if I can dance in the process, especially in the company of friends or family, even better. Walking is my form of meditation and I find the end of a walk always leaves me feeling more clear-minded and optimistic. I am still working on daily mindfulness practice and have a long way to go!