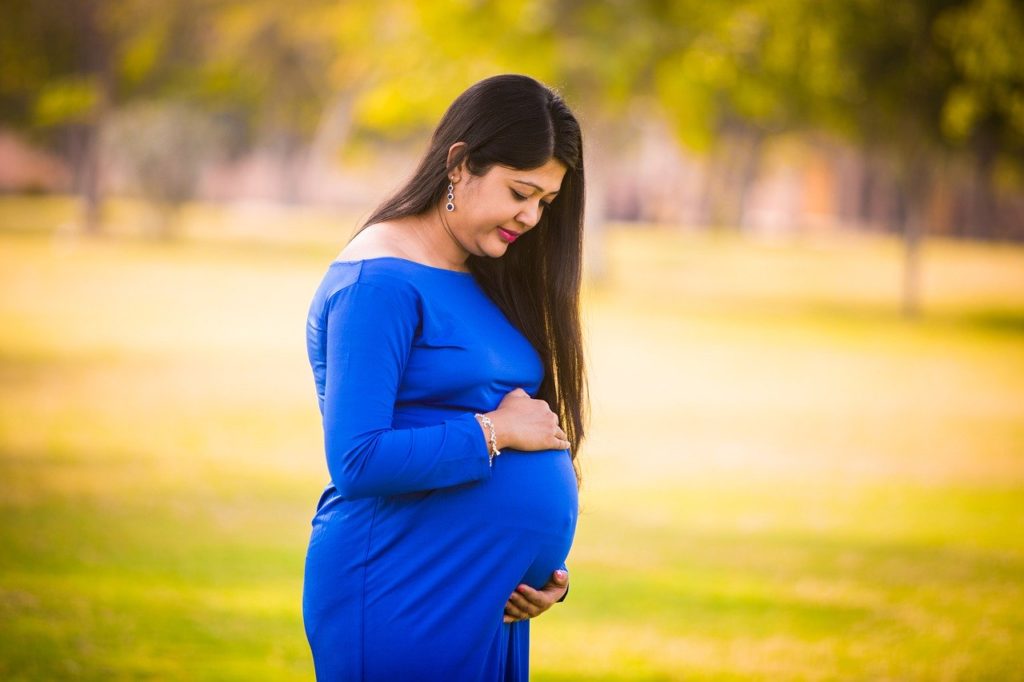 Pregnancy can bring with it a multitude of emotions regardless of whether it is your first pregnancy, second, third, etc. Each time we journey through pregnancy we are creating room for another being, and bringing that being into our world. For many, this stirs up desires to "nest," to care for the self and the baby, and begin to grow maternal instincts. For some women, these feelings and needs can be accompanied by intense anxiety. Experiencing the challenges of the transition to parenthood while in the midst of a global pandemic further amplifies the anxiety. Before you move on, take a deep breath. Right here, right now. Breathe it in. It is okay to be scared. Inhale, exhale, repeat.
While there is no magic pill to eliminate anxiety related to Covid-19, there are practical steps expectant parents can take to diminish it:
1. Ask questions. It can be overwhelming to visit your healthcare provider under "normal" circumstances and even more so in recent weeks. With so many visits being transitioned to telemedicine, you may experience feelings of disconnect with your provider and not feel supported enough to ask the questions you need answered. Articulating your needs directly is important so you can get the information that will enable you to make informed decisions about your and your baby's health.
Be sure to review the following questions with your provider:
How many (if any) people will be allowed in the delivery room?
How many (if any) people can visit after the baby is born?
Will you or your partner be required to be tested for Covid-19 before delivery?
What other precautions have been put in place to protect against Covid-19?
Will there be changes to any of the resources (birthing tubs, balls, etc.) available to you during labor?
Does the virus impact your provider's policies on inductions, planned C-sections, VBACs, etc?
Keep in mind that the answers to these questions will change over time. Most providers will typically begin asking about your birth plan during the third trimester. Something that may have been hospital policy at your 30-week appointment may have shifted significantly by your delivery at 38, 39 or 40 weeks.
2. Make a plan. By the time you are thinking seriously about labor and delivery, you have certainly been introduced to the idea of a birth plan. At the most basic level, you will need to plan for:
What kind of medical intervention you are most comfortable with; for example, receiving an epidural
What you want to happen after the baby is born; (e.g. skin to skin immediately, delayed cord clamping, etc)
Who will help with anyone at home in need of care (children, pets) while you are at the hospital
Before finalizing your birth plan, you may want to take a childbirth class with your partner. It is important also to hold your plan loosely. Birth is naturally a unique journey for everyone, things can change fairly quickly, and those changes sometimes limit the options available. Having a good working knowledge of your healthcare provider's philosophy, the stages of labor, and your own preferences is an excellent foundation to make the right choice for you when the time comes.
3. Invite relaxation where you can. To reduce stress and invite some ease into your body, you can use the small moments you have. For those parents finding themselves parenting while working and sheltering in place, there may not be an abundance of time to focus on relaxation. To invite relaxation, start by focusing on your breath, and then bring an awareness to your senses and the sensations you are experiencing in your body. Your to-do list will be there when you get back! Finding 5 or 10 minutes to attune to your physical body and not external demands can hold immense reward. At any stage in pregnancy, gentle yoga poses can assist to bring awareness to the body and a much needed distraction from external stressors. You may want to try an app called Expectful: it is a meditation app for fertility, pregnancy, and motherhood. Expectful is structured around a series of guided meditations available in 5, 10, and 20-minute formats and sleep stories. Sleep stories are recorded narratives designed to help slow the mind and encourage the listener to drift into sleep. Each guided meditation focuses on a different moment or milestone in the reproductive journey, and is designed to help women through their unique challenges. Any opportunity you can give yourself to invite a bit of relaxation can help you manage the stressors of each day.
4. Continue to care for yourself after baby comes home. So many new moms find themselves feeling lonely or overwhelmed when first adjusting to life at home with a new baby. Making that adjustment during Covid-19 may feel even more overwhelming. After labor and delivery, it may feel as though those around you are focused primarily on your baby. Your wellbeing is just as important the baby! Ensuring you have support to care for the baby and yourself can be key to a healthy transition into motherhood.
Before labor and delivery, talk with your partner or your support person about how they can help with care for you and the baby. It might be useful to discuss how things like sleep, eating, and household chores can be shared to ensure the workload is not overwhelming for one of you. Many hospitals have groups for new moms. Ask your healthcare provider how these groups are operating virtually. Postpartum Support International is also a lovely resource for support groups, a text and call line for new moms and connections to perinatal mental health providers. Wildflower is offering virtual groups for pregnant and new moms. You can learn about our group offerings here. Groups can be an invaluable resource for building support and creating connections with others having similar experiences.
Personalized support may be useful as well. Some doulas and lactation consultants are also operating virtually and can be a fantastic support during the first few weeks home with baby. In the time before labor and delivery, reaching out to these services can give you an idea of what supports you can access when needed. As each municipality responds to Covid-19, these offerings will likely evolve and change.
Lastly, psychotherapy is such a wonderful resource during any number of life's stressors, and many new moms find support in connecting with a therapist before labor and delivery to establish a foundation to built upon after baby comes home. Wildflower's psychotherapists are trained in perinatal mental health and can offer the support needed before the transition to motherhood and after baby arrives. Contact our intake specialist if you would like to connect with a psychotherapist.
Preparing to give birth during a pandemic is a completely new experience for any expectant mother. The anxiety you may be experiencing is completely understandable; you may be grieving the birth experience you expected to have and feeling that you need to reset your expectations. These are very trying times, mama! Care for yourself with compassion and kindness.