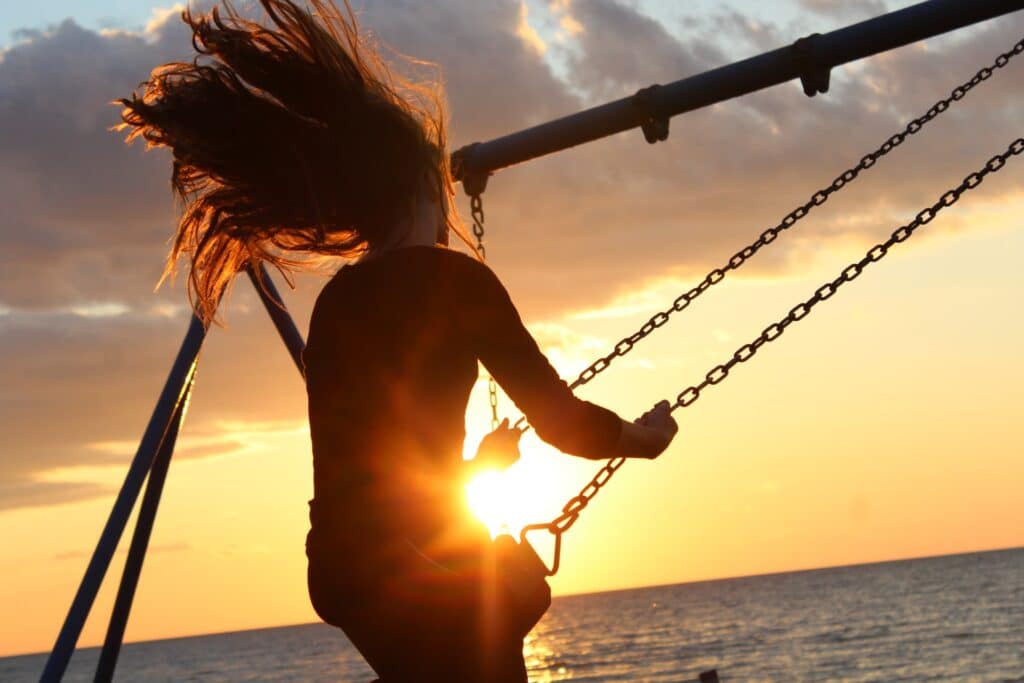 Source: Photo by Noah Silliman on Unsplash
More than an increasingly popular topic on various social media platforms, sex positivity is a framework that various providers, including mental health professionals, are using to place the conversation around sexuality and sexual health on the table with their clients.
While sex positivity (as a movement) has existed since the 1920s, it has undergone quite a transformation in terms of how it has been defined, conceptualized, and talked about in society. Today, the term itself has been used to destigmatize sex and to challenge patriarchal and heteronormative assumptions about sex. It is an attitude, not necessarily a behavior. It views sex as normal and as a fundamental part of one's identity. Sex positivity welcomes honest and open dialogue around sex, and sex eductation that is inclusive of all gender identities, abilities, ages, races, relationship orientations and arrangements, and bodies.
Misconceptions
To understand sex positivity, or what it means to be sex positive, we first need to unpack a few common misconceptions and assumptions that have been attached to this term:
1. Sex positivity is not defined by how much sex you have, with whom you decide to have sex with, or the type of sex you decide to have. It is not the assumption that everyone must automatically and inherently enjoy or like sex. It is not social pressure to conform with images of kink and casual sex we so often see portrayed in media (unless, of course, this speaks to you!). However, contrary to popular belief, sex positivity doesn't necessarily mean "limit-free," or that you're constantly even having sex, or desiring a lot of sex. Sex positivity can look like "vanilla sex," kink, group sex, solo sex, and those who identify as asexual can also be just as sex positive as those who are having frequent sex. Sex positivity is solely defined by choice, consent, and pleasure.
2. Sex positivity does not mean one is without sexual boundaries. Sex positivity requires that we consistently check in with our own sexual wants, desires, fantasies, limits, and boundaries, and honor each of these within consensual contexts. Sex positivity means acknowledging your boundaries and communicating them as fully as you can to your partner(s). Sex positivity requires that we respect our own boundaries and those of our partner(s).
3. Sex positivity is not displacing or projecting our individualized ideas and experiences of sex onto another individual. It is not introducing the joys of sex to others who have not accepted an invitation to this conversation. There are various valid reasons why folks are disinterested in, opposed to, or even fearful of sex. We do not have to make sense of another's beliefs around sex, or their dis/engagement in it. Truly sex positive culture requires that we create space for every individual to explore their personal relationship with sex and their sexual self.
What sex positivity might look like
Giving yourself permission to rewrite your sexual script
Allowing yourself and others the freedom to talk authentically about sex
Having open and honest conversations with your partner(s) about your sexual wants and desires, needs, preferences, etc
Respecting sexual preferences of others, especially if these preferences are opposite/different to your own
Establishing and communicating sexual boundaries
Fostering a more positive relationship with your body and/or body image; exploring your body and its unique anatomy
Engaging in safe sex practices and prioritizing consent
Advocating for more comprehensive sex education for children in the school system
Building awareness around policies and organizations that support ethical sexual freedom
Increasing awareness around the needs of the LGBTQIA+ community, folks with disabilities, sex workers, and other sexual minorities
Attuning to an individual's chosen pronouns
Acknowledging the impact of racism and sexism (and other intersecting identities) on sexual expression and experience
Creating space for others to engage in consensual sexual behaviors without judgment
Engaging in self-inquiry and thoughtful reflection around your reactions, biases, and negative/unhelpful assumptions toward sex
Where do we go from here?
Consider your current attitudes and beliefs around sex and sexuality. In what ways are these messages promoting a positive and/or negative sexual experience for yourself? In what ways do these beliefs promote positive and/or negative interactions with others and the world around you? Unlearning unhelpful sexual messages first requires that we have open and honest dialogue with ourselves. Sex positivity is a collective shift in the way that we view ourselves and others as sexual beings. It celebrates positive and healthy sexual relationships (in whatever way you individually define this), a range of sexual expressions, and promotes body autonomy. Sex positivity and allows individuals the freedom to define their own sexual experiences with emphasis placed on consent.
As you embark on your sex positive journey, consider various resources that can aid you in this education or re-education process:
"Come As You Are: The Surprising New Science That Will Transform Your Sex Life" by Emily Nagoski
"The Ethical Slut: A Guide to Infinite Sexual Possibilities" by Janet Hardy and Dossie Easton
"Pleasure Activism" by Adrienne Mariee Brown
"Queer Sex: A Trans and Non-Binary Guide to Intimacy, Pleasure and Relationships" by Juno Roche
"Sex for One: The Joy of Selfloving" by Betty Dodson