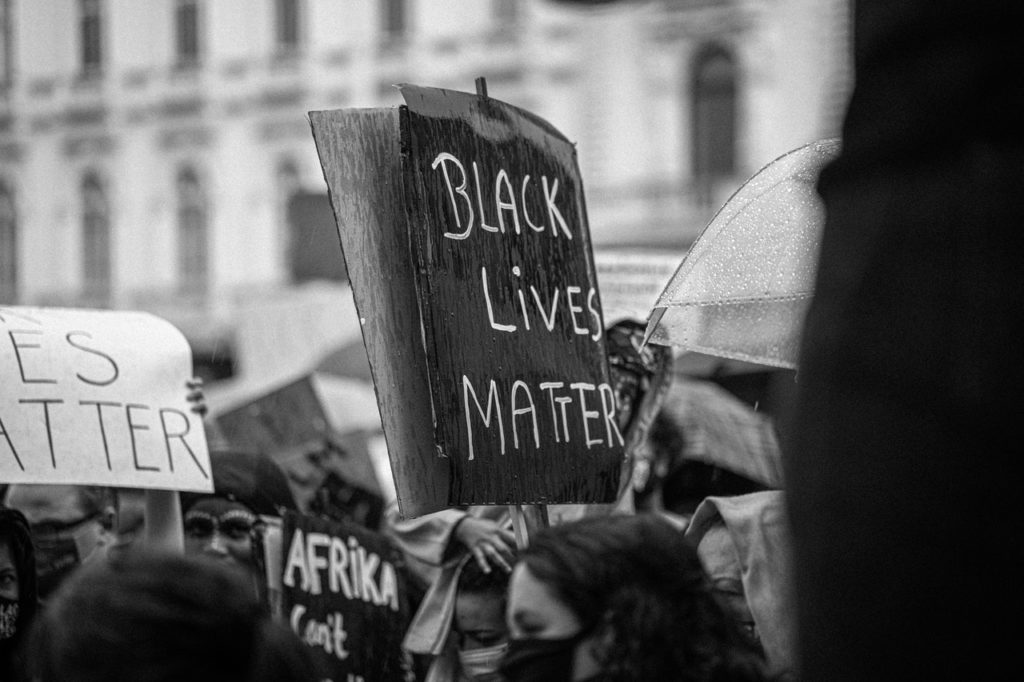 Dear Wildflower Community,
At Wildflower, we condemn all forms of racial injustice. As human beings and mental health professionals, we are horrified and heartbroken by police brutality, racialized violence, systemic oppression, and injustice experienced by Black people. We vehemently oppose a system that continuously oppresses and traumatizes Black, Indigenous, and People of Color. We stand against hate in all its iterations. We are committed to the unlearning of racism.
Within our organization, feelings of horror, disgust, sadness, and shame have been shared. We recognize the need to listen while also taking deliberate action in order to make meaningful change. We continue to educate ourselves on ways to become stronger allies to our clients, our employees, and our community. We affirm our commitment to providing a safe space for Black, Indigenous, and People of Color at Wildflower. And we acknowledge that we can and must do better.
As mental health professionals, it is our ethical and humane duty to protect and empower Black and Brown lives, and to identify and call out racist statements, actions, laws, and institutions. Our team is committed to ongoing listening, reflecting, learning, and acting within the therapy room, within our organization, and in the broader community to address intergenerational trauma, race-based traumatic stress, and oppression experienced by Black, Indigenous, and People of Color.
We are taking a stand against racial injustice by:
Donating funds to nonprofit organizations in support of anti-racism, Black maternal health and mental health: Black Lives Matter Chicago, Black Mamas Matter Alliance, The Loveland Foundation Therapy Fund, and National Birth Equity Collaborative.
Providing a dedicated space and resources for our team to receive continuing education and training in anti-racist practices.
Identifying systemic barriers to entry into mental health professions experienced by BIPOC and ways to challenge and overcome them as well as overhauling our efforts to diversify our staff.
Acknowledging the need for our efforts to remain steadfast and committing to ongoing action. Black Lives Matter.
Join us in supporting these nonprofit organizations via monetary donations: 
Black Lives Matter Chicago: "Black Lives Matter Chicago is an intersectional vehicle that values Black people and our right to self-determination. We fight for justice with families most impacted, while working to create just and equitable systems."
Black Mamas Matter Alliance: "A Black women-led cross-sectoral alliance. We center Black mamas to advocate, drive research, build power, and shift culture for Black maternal health, rights, and justice."
The Loveland Foundation: "The Loveland Foundation Therapy Fund provides financial assistance to Black women and girls nationally seeking therapy with the mission to provide them with high quality, culturally competent services."
National Birth Equity Collaborative: "An organization dedicated to creating solutions that optimize Black maternal and infant health through training, policy advocacy, research, and community-centered collaboration."
Join us in listening, learning, and reflection:
Me and White Supremacy: Written by Layla Saad, this book leads readers through a journey of understanding their white privilege and participation in white supremacy, so that they can stop (often unconsciously) inflicting damage on black, indigenous and people of color, and in turn, help other white people do better, too.
White Fragility: Written by Robin DiAngelo, PhD, this book explicates the dynamics of white fragility and how we might build our capacity in the ongoing work towards racial justice.
How to Be an Antiracist: Written by Ibram X. Kendi, this book discusses what it means to be an antiracist, what an antiracist society would look like, and how we can play an active role in building it.
In solidarity,
Wildflower Center for Emotional Health