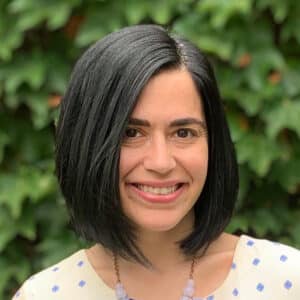 We are pleased to announce that Eden Himidian, LCSW, RYT will be assuming the position of the Director of Education and Professional Development as of September 8th.
In her role, Eden is responsible for the planning, oversight, and implementation of the educational and training agenda for the Wildflower team, the broader professional community, Wildflower's client population and members of the public. Eden serves as a member of the management team and works autonomously as well as collaboratively. This includes acting as direct clinical supervisor for some of the team members and working closely with the Director of Clinical Operations.
"I am genuinely honored to be stepping into the role of Director of Training and Professional Development at Wildflower," says Eden. "I am passionate about the work we do and the communities we build. I hope to weave my leadership experience in the mental health field, my training and experience as a clinician and the relationships within and outside of our Wildflower team together to create an atmosphere for growth and learning."
Eden brings significant leadership and training experience to this role. Prior to joining Wildflower, Eden was the Clinical Director of Mood, Anxiety and Trauma-Related Disorders Program at the residential level of care at ERC/Insight Behavioral Health Centers. She is a seasoned clinical supervisor and presenter and has engaged professional audiences in trainings on a local and national level.